Licensing Online Content to Ensure Patron Privacy: An Informal Survey of Oregon Librarians
Keywords:
library user privacy, library online privacy, library online resource privacy, library resource licensing, library privacy, library resource licensing practices, Orbis Cascade Alliance, library vendor license
Abstract
Librarians throughout Oregon are committed to securing the rights for patrons utilizing resources within their libraries with the greatest level of protection regarding their online identities as possible. At the same time, Oregon librarians are committed to providing their patrons with the online resources they want to access whether it is a public library, an academic library, a community college library, or a health services library. Finding the balance between providing the desired online content with the safeguards that protect their patrons can be difficult. Oregon librarians recognize the need to secure patrons' online privacy but also want to meet patron demands for resources. Patrons tend to prioritize their quest for content over their personal privacy concerns. By contrast, librarians evaluate the privacy needs of their community as a whole as opposed to on an individual level. They are committed to the third principle of the American Library Association's Code of Ethics: "We protect each library user's right to privacy and confidentiality with respect to information sought or received and resources consulted, borrowed, acquired or transmitted" (ALA, 2021).
As with many issues in the 21st century, a tension exists between the individual's wants and the best practices for community well-being. To better understand this inherent conflict between access and security, I asked several Oregon librarians to answer a series of questions about their electronic resource licensing practices. This article outlines the current practices these colleagues employ to reconcile this tension between patron demand and patron safety and to identify ways for improving the situation regarding online resource usage.
Downloads
Download data is not yet available.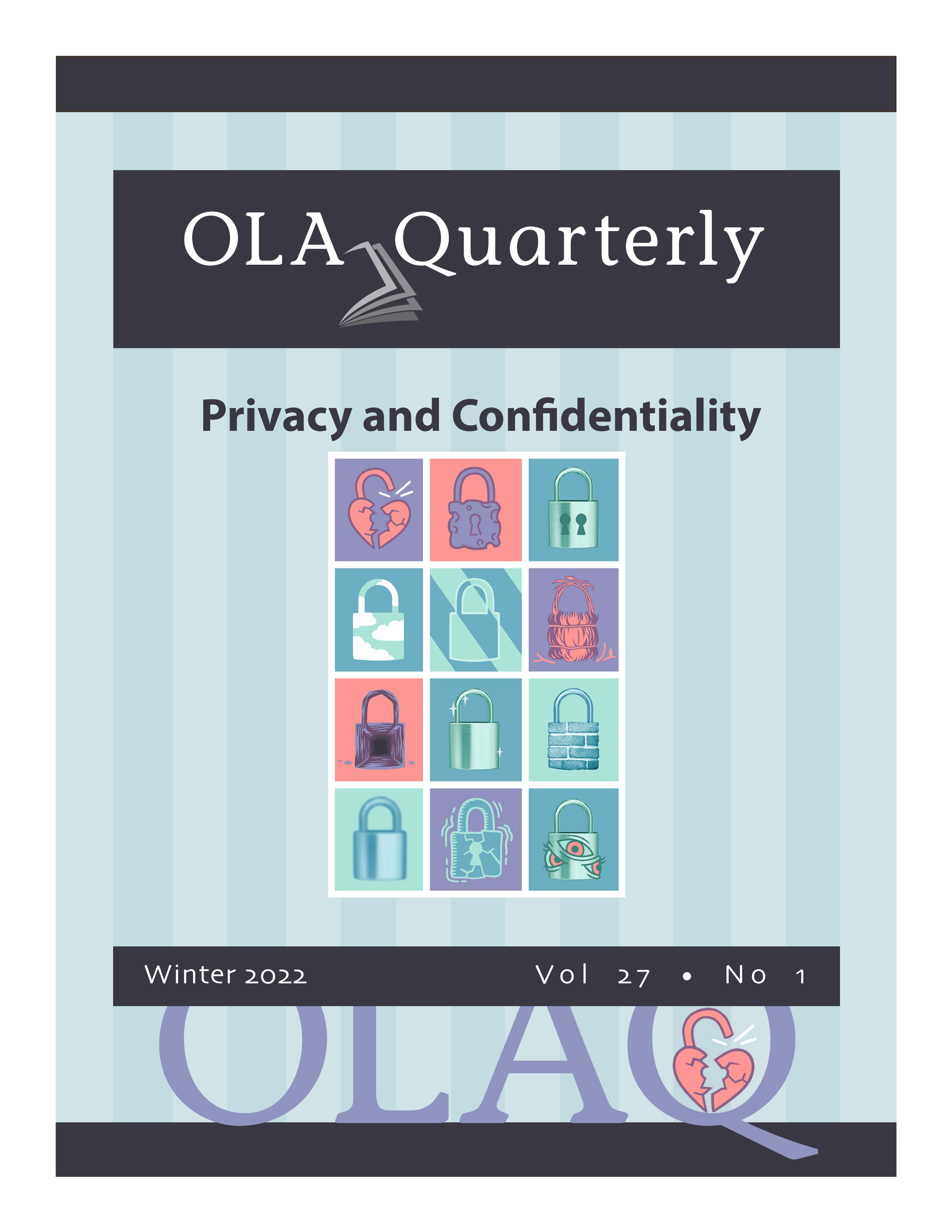 Downloads
How to Cite
Emery, J. (2022). Licensing Online Content to Ensure Patron Privacy: An Informal Survey of Oregon Librarians. OLA Quarterly, 27(1), 33–37. https://doi.org/10.5399/osu/1093-7374.27.01.08