Safeguarding Student Privacy in Schools
Keywords:
1-to-1 education technology, education technology privacy, digital teaching privacy, Google Classroom privacy, Chromebook student privacy, student data mining, student data collection racism, Google Apps for Education privacy
Abstract
Schools have always collected data on their students - everything from grades and test scores to information about behavior and medical issues. Beginning in March 2020, however, the potential for unwanted sharing of student information exploded. Most schools without existing 1-to-1 technology programs, where every student is assigned a digital device, scrambled to hand out laptops, Chromebooks, or iPads to students. Schools also tried out and adopted digital teaching tools such as Google Classroom, Canvas, Clever, Pear Deck, Flipgrid, Edpuzzle, Screencastify, Explain Everything, Kahoot!, GoNoodle, and many others. The COVID-19 pandemic pushed many schools fully online. Now, with schools back to in-person learning, school activities still often depend on the use of these digital devices and tools.
School administrators must consider the digital rights of these students and families as they choose resources. It's also important for parents, teachers, school librarians, and the broader community to know the types of data that schools and their third-party vendors collect, and what they can do to better protect that data.
Downloads
Download data is not yet available.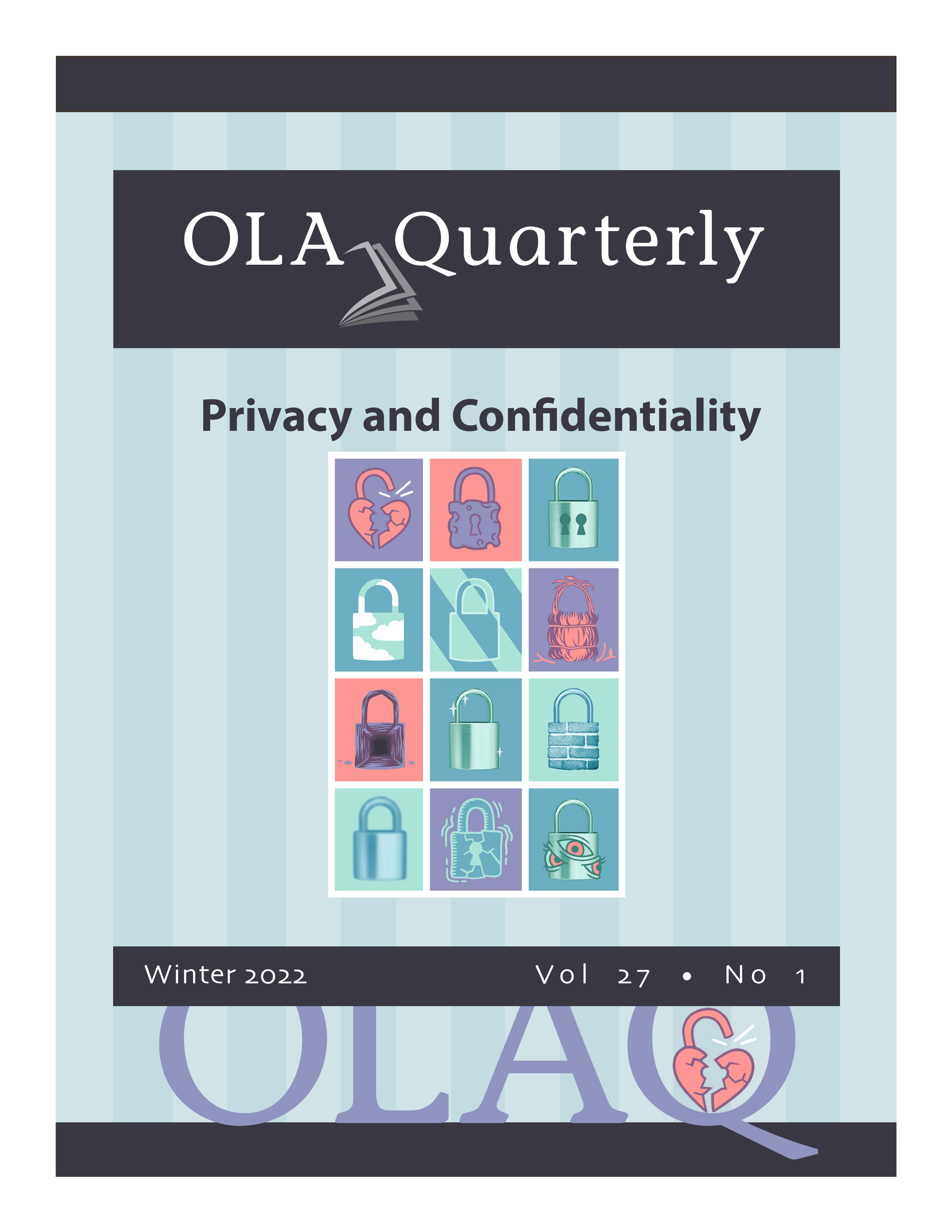 Downloads
How to Cite
Doyle, M. (2022). Safeguarding Student Privacy in Schools. OLA Quarterly, 27(1), 25–28. https://doi.org/10.5399/osu/1093-7374.27.01.06