Don't Deputize Intolerance: Keeping Your Security Policies Safe from Your Patrons
Keywords:
library sleep policy, library no sleeping, library code of conduct, patron library rule enforcement, library security camera, law enforcement library, library surveillance BIPOC, library homeless
Abstract
To live in rural Oregon is to live in tension. Crook County exemplifies the tensions of living in rural Oregon in many ways, and not just because it is located dead center in the middle of the state. It also encapsulates the contradiction of some residents trying to keep a hold on a past they perceive as idyllic, while others live with the opportunities and harsh realities of the present. Crook County sees this contradiction reflected in its reliance on industries both historic and modern: ranching, wood products, and auto tires on the one hand, and data centers, health care, and hemp on the other. This tension can boil over into conflict, even when it comes to something as supposedly simple as a change in library policy.
Like in many other communities suffering identity crises, some people in Crook County, and its only incorporated town of Prineville, ran afoul of the rising use of opioids (Chaney, 2019). Those of us at the public library saw the effects firsthand. In 2018 and 2019, the library faced a confluence of opioid-adjacent situations. These incidents presented a serious security dilemma for the library where we worked as director and assistant director: How do we ensure safety for the most vulnerable patrons, including those experiencing adverse effects from drugs, while generally keeping the library welcoming for everyone? This dilemma led us to two security-related decisions: to forbid sleeping in the library and to install security cameras. Both decisions ultimately demonstrated how choices made, ostensibly, to protect patrons' physical safety, or to help some people feel more "secure," can adversely impact safety for patrons who are already marginalized.
Downloads
Download data is not yet available.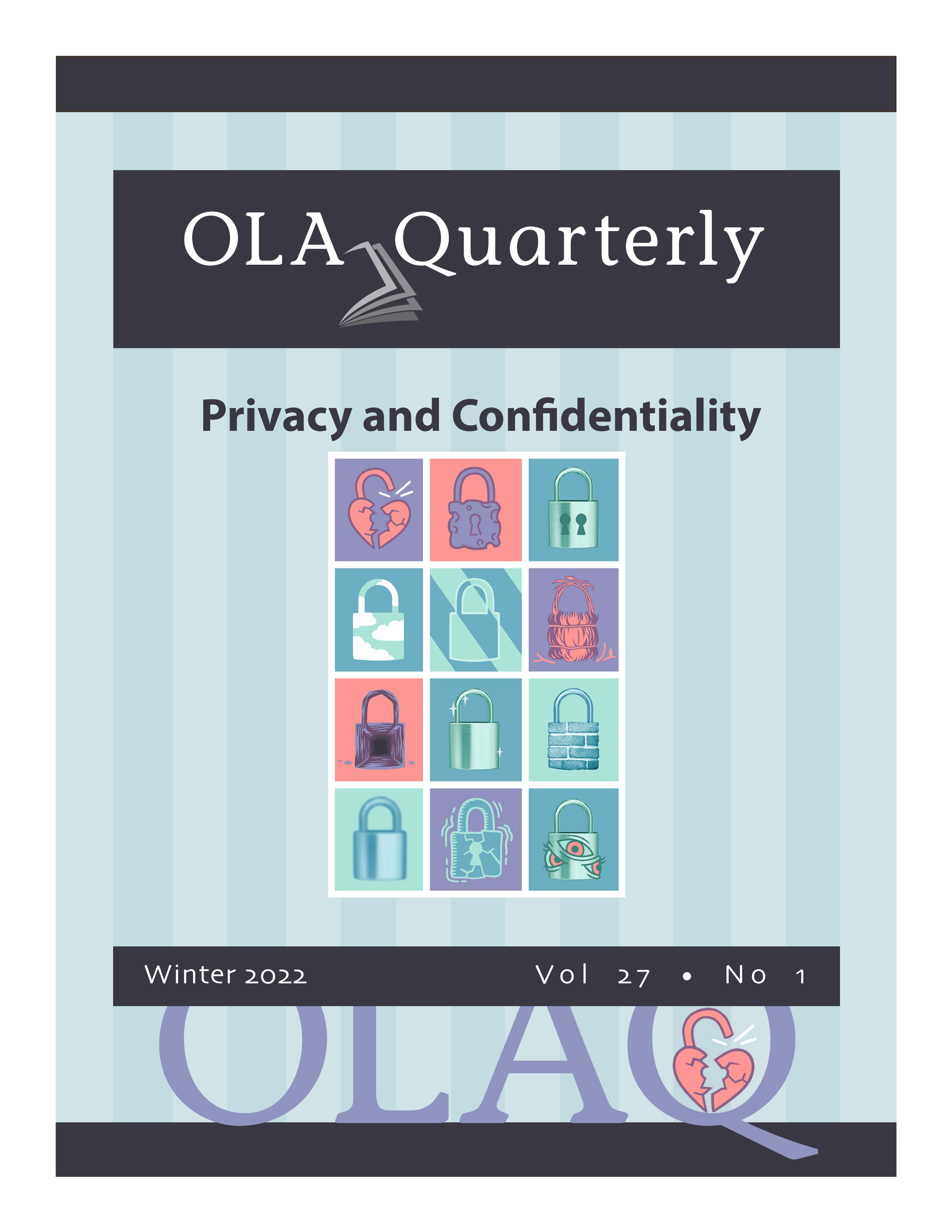 Downloads
How to Cite
Nielsen, B., & Scheppke, J. F. (2022). Don't Deputize Intolerance: Keeping Your Security Policies Safe from Your Patrons. OLA Quarterly, 27(1), 18–24. https://doi.org/10.5399/osu/1093-7374.27.01.05