Privacy in Practice: Library Public Services and the Intersection of Personal Ideals
Keywords:
library patron privacy, library user confidentiality, library personally identifiable information, library readers advisory, library minor access card, library privacy and holds, library youth privacy, library user privacy policy
Abstract
Anonymity. Confidentiality. Privacy. These similar, yet distinct, concepts require nuance in a setting that is both public and highly personal. Your public library is just that: yours but also public. How do these concepts and the way individuals value them personally become reconciled within the library, a public institution that both safeguards and shares information? How do the privacy rights of adults and children, guardians and intimate partners, intersect and diverge at the library?
Downloads
Download data is not yet available.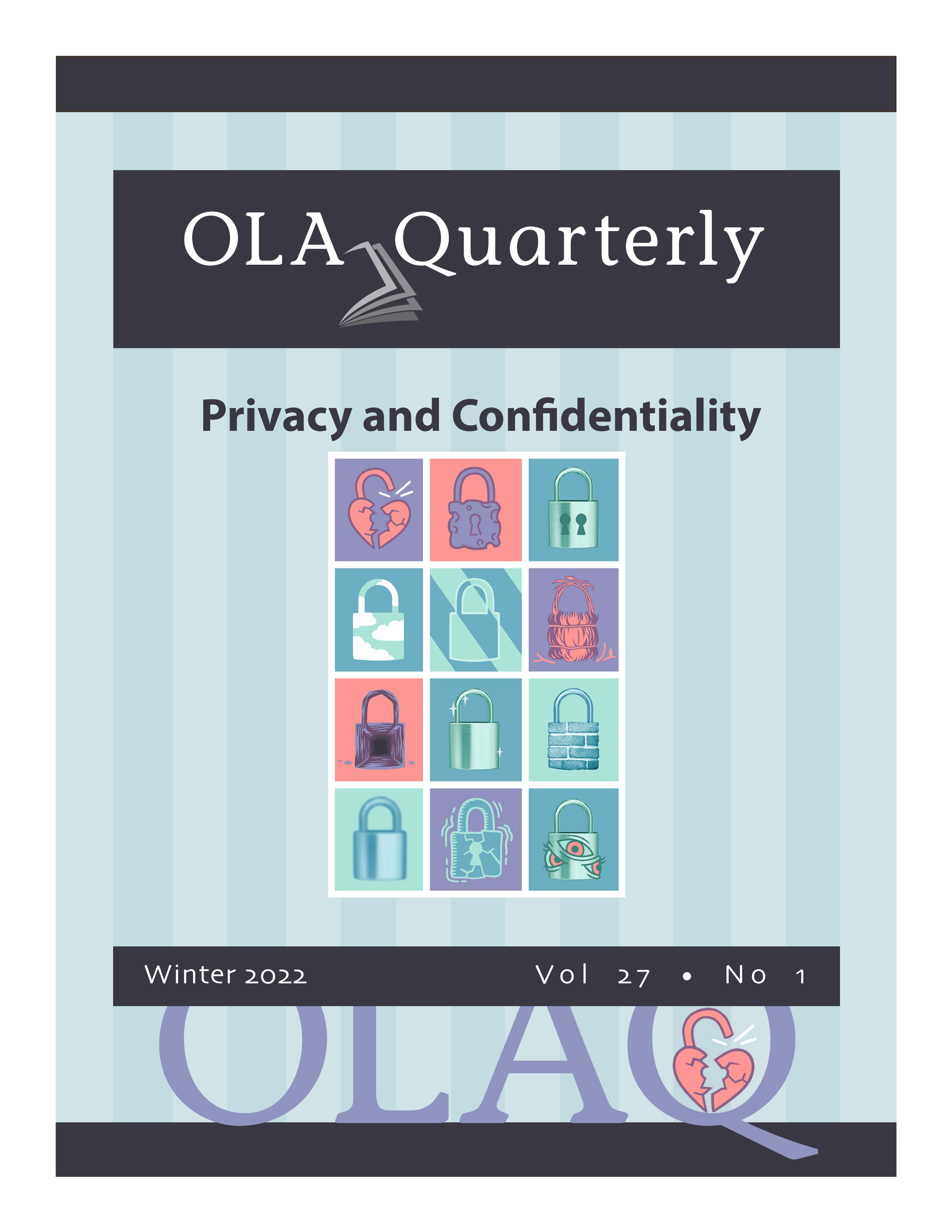 Downloads
How to Cite
Taillac, C. (2022). Privacy in Practice: Library Public Services and the Intersection of Personal Ideals. OLA Quarterly, 27(1), 6–11. https://doi.org/10.5399/osu/1093-7374.27.01.03